WELCOME!
Welcome to Ash Prairie Farms! We raise commercial, crossbred, and American Purebred Kiko meat goats. We are lifetime members/breeders registered with the American Kiko Goat Association or AKGA for short. Our mission is to offer excellent breeding stock for your herd and provide quality meat to the market. We are constantly looking to improve our herd, working towards improving genetics, and creating some of the most hearty meat goats available.
Please feel free to look around our site and see some of our breeding stock, offspring, and guardians.
This is Karl! He is our first Herd Sire!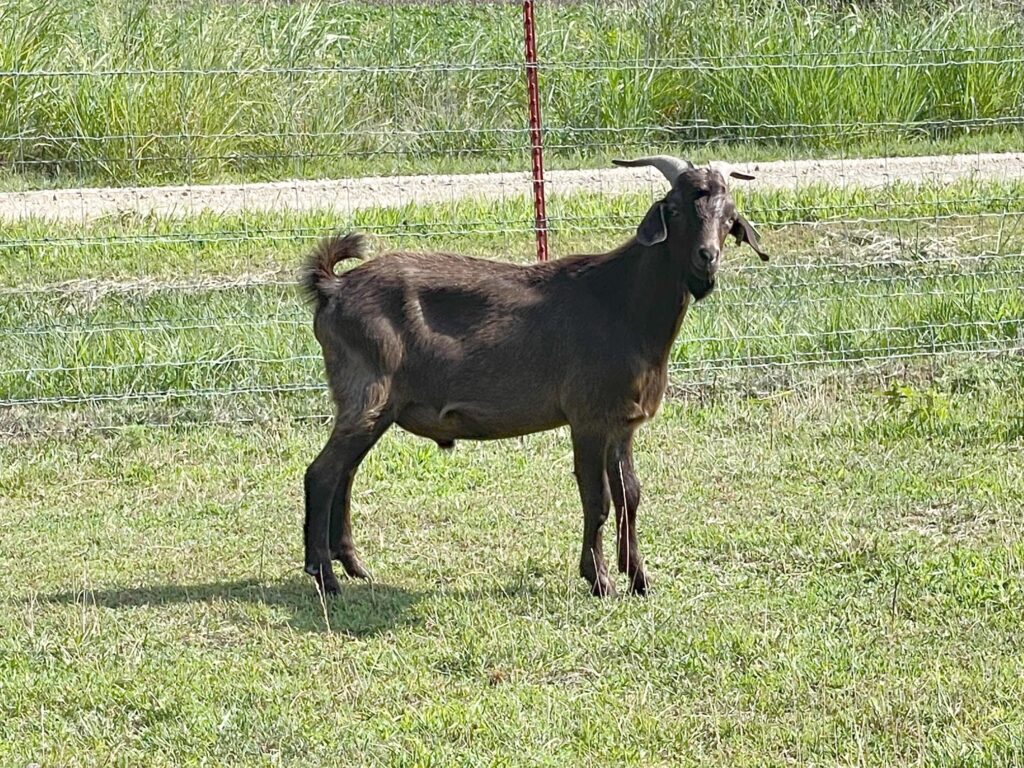 ABOUT US
Ash Prairie Farms is a small veteran-owned farm in Greenwood County, Kansas. The farm is run by my wife, Tawnee Ash, and myself, Dustin Ash, and we have lived here since 2020. We are both prior-enlisted veterans looking to promote small-scale farming as a sustainable business model that incorporates fun, relaxation, and enjoyment. We want to raise healthy and robust livestock to deliver quality meat and breeding stock to the community. Slowly and steadily improving our farm each year will allow us to increase the quality and quantity of breeding stock and commercial goats. Right now, we plan to improve our herd genetics while we improve our farm.